Title: Snow Flower & The Secret Fan
Author: Lisa See
Genre: Historical Fiction
Publisher: Bloomsbury
Publication Date: 2005
No.of Pages: 340
---
Usually I will copy & paste the summary of the book from Goodreads, but I decided to make a change on that. I will try to summarize the story for you from my understanding (spoiler-free, of course). I figured this approach will be less descriptive and repetitive and it offers you my perception of the story. So here goes…\
Summary:
In a 19-century setting in Hunan, China, Lily is a humble farmer's daughter where a girl's worth is based on the size of their foot and their ability to be bethrothed to a wealthy family.

This story revolves around her life, from the moment she started footbinding, which is a cultural custom where Chinese girls tighten their feet to make it smaller as the perfect size symbolizes good luck. We follow her into a journey to womanhood where she learned the secret women's writing called nu shu and getting prepared to be wed once of age. Other than being bethrothed to a boy, she is also binded to a girl where supposedly, their friendship is the strongest bond they would ever have in their lifetime.

Like any other life, it is not without pitfalls and heartbreaks. In Lily's case, a misunderstanding and a secret threatened the friendship and some words may have been left unsaid.
---
Yes, my beautiful readers, it has been 2 months since I last posted. I was busy with university, but now I'm on spring break and it has given a me a minute to breath!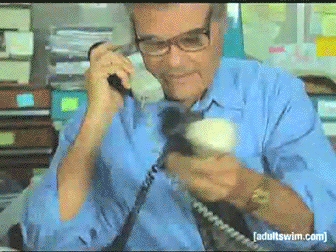 But fret not, I still manage to read in the midst of all the chaos. I don't know about you but books transport me to a realm of calm and serenity, and it helps re-calibrate my brain.
Within my efforts on committing to #YARC2019 reading challenge, I picked up Snow Flower & The Secret Fan by Lisa See. If you're new here and have no idea what #YARC2019 is, this post will tell you all about it!
So, like the reading challenge suggests, I do not know many Asian authors so like any other reader, I went into Goodreads and scour for Asian books..and behold I have found this beautiful story! I was in the mood for historical fiction and this definitely satisfies by reading taste-buds.

Let's jump into the review!
Plot & Writing
The plot is fantastic! Like any other historical fiction, it has a moving story that encapsulates a tough family dynamic, hard-life and a heavy Chinese culture. The writing does not leave you hanging on understanding the culture and rituals, it explains as the plot progresses since we are following Lily from young and as she learns about it, we learn about it too.

Lisa See definitely has a poignant style of writing which could transports you to Lily's family farm and let you experience how hard life can be and how torturous foot-binding really is.
Y'ALL! FOOT-BINDING AIN'T NO JOKE! IT IS CANCELLED!

I know it's part of the Chinese culture and every culture has its extreme routines, but shit, this is definitely extreme! A woman's worth during that time depends on the shape of your feet, which sounds preposterous but I am not going to be insensitive about this because at the end of the day, it is not my culture for me to have a say.
Characters
Our main girl, Lily is an overall likeable character and at first, she can seen as two-dimensional at first but can you blame her, she was a kid but as she grew older and especially into her adulthood, her character development is realistic and captivating even though you might disagree with some of her decisions but it was a realistic reaction and I appreciate that.
Every other character has a distinct character and all of them have character arcs that reflect how life can really change a person overnight. I dislike no character in this book, and I genuinely feel for them, especially during the plague.
However, I want to give a shout-out to Lily's husband. HE IS THE SWEETEST! You might assume the worst from him but he turned out to be a great, decent guy. Even though their marriage was very culturally-appropriated where the husband works outside and the wife focuses on the household, he is not a jerk. So kudos! I appreciate that aspect of that book so much.
To sum up, this is a biography of Lily and I enjoyed the intricacy of the Chinese culture in one's life during this time. It's like saying, no matter how crazy it is, it is a part of who I am, this culture is part of who I am so go figure! At least, that's how I see it. Friendship was also a major focus-plot and to be honest, it is really a beautiful friendship. It is not like how well your best friend knows you, but it's how your best friend accepts you despite your flaws and mistakes.
It's how two different people get-together, stayed together and go through major life changes and see through on how to stay friends after the fact.
AND DO YOU KNOW IT HAS A MOVIE?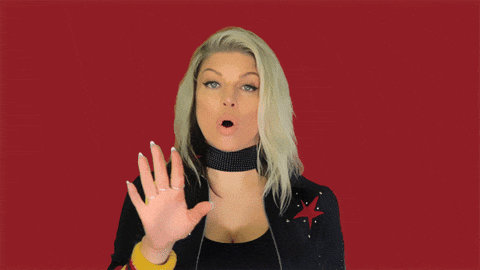 You bet your ass I gon be crying watching this movie! I am not ashamed!
---
Have you read this book? If you belong to the Chinese culture, what do you think about foot-binding, I want to know your thoughts on it. How you coming along on the YARC? I bet you're doing better than I am. AND how do you like my summary? Do you even understand what I'm trying to deliver? Share me your thoughts down below!
Have a lovely day & talk to you guys soon!
I will try to post as much as I can! Thanks for sticking by me! If you're not, no hard feelings boo.