Title: One Of Us Is Lying
Author: Karen M.Mcmanus
Genre: YA Thriller
Publisher: Penguin Books
Publication Date:2017
No.of pages:358
---
Summary:
This story follows 4 different students, the jock, the popular princess, the geek and the bad boy. They never hung out until one day in detention where Simon, the school's gossip-blogger joined them ended up dead, making the four of them prime suspects.

The after-math of this event was confusing, blown-out-of proportions and fast-paced. What the 4 students even more suspicious is that Simon have queued up blog posts on their deepest secrets the day before, suggesting there's motive and opportunity to not let those secrets out.
Welcome back to another review! This time I am going to talk about a book that I highly anticipate which is One of Us Is Lying by Karen McManus. I know it was published in 2017 and I'm only reading it in 2019, and usually books that are anticipated were bought or read on the day it released but I did not have the opportunity to grab this book then! I have a TBR to slay and we all know how long that could take, so yeah, I anticipate it till it lands on my hand.
Without further ado, let's jump into the review!
Plot & Writing
It is a YA thriller so of course there is a Pretty Little Liar + Gossip Girl vibes and what is more terrifying in high school than having your dirty laundry air up in the school hall. Is it original? No.
Is the big reveal a shocker? No.
So, it's boring? Surprisingly, no.
Let's boggle down to what I really think about the book okay? I like of the mystery where we one of the people in the room killed this guy and we need to find out who. I also enjoy the after-math of it all! The media-frenzy, the fabrication of evidence and the budding-love of two teenagers. I enjoyed the plot and how the writing is so captivating, I'm reeled in. However, the the gossip-blog and the big reveal was a questionable creativity choice, in my opinion.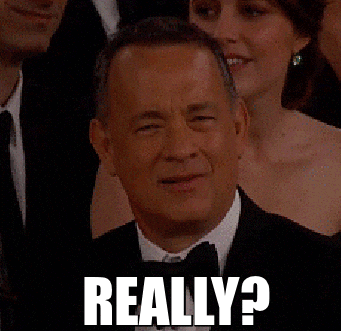 The reveal is not spicy enough! It is so…opportunistic! That is how I would describe the big reveal because I expected something twisted and gnarly.
Characters
Now, ladies & gentleman, the characters are my favourite part of this book! Y'all know how much I love character arcs, and boy, aren't you in for a ride with this one! Even Simon was written well because he was really an unlikeable character. I know he's dead and I'm not going to blame the victim because being dead is awful but his character was…a lot to handle. And no, I'm not happy that he died or would I think that he's better off dead but if he were to stay alive, I would give him an earful and tell him to get some help because Simon, you are fucking better than this!
To sum up, the book was not spectacular as I expected but it gave me enjoyment and even though it wasn't original in some aspects, it was original in other aspects.
---
Have you read this one book-gang? Did you like the plot & reveal? Were you gushing over the romance like I was? I mean it was still YA so of course there'll be some budding romance going on, don't be sour bout it. Tell me your thoughts!
Have a lovely day & talk to you guys soon!